News from Danielle ~ I've been asking her a million questions lately and I'll share some of her responses for those that are interested in her world. ;)
It's transfer week this week....
Sister Stradling and I are STAYING!
AND we're picking up a third sister on Wednesday...Sister Hendrix!
I'm in Virginia, right outside of Winchester, in Stephens City area.
Danielle expresses each and every time we hear from her just how much she loves this area and all those she is serving and serving with...she is the happiest I have ever seen her!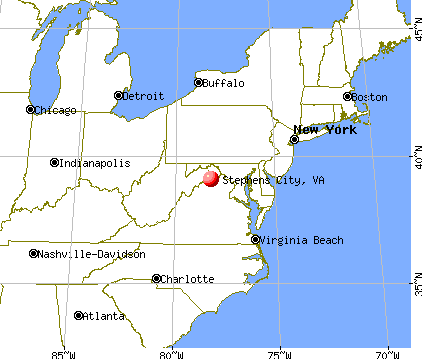 I
LOVE being able to see where she is and wish so much that I could be there soaking up all of the amazing history that is surrounding her. I need to remember to ask her if she has been able to check much out...I'm thinking not, that girlie is busy as ever sharing her love with others. Guess we'll just have to take a trip back when she returns home to us!!!
General Conference
was great.
I
received
SO much revelation for my area ...
holy cow we're about to be busy!
It was really weird being a missionary though!
I'm used to comfy clothes and whatnot haha :) but it was still good.
T
he french toast was good....but nothing like crepes :)
It was a little strange not having our Miss Muffer girl around to help us eat up all the Conference Crepes...I told her I'd be sure to make her up a special batch when she gets home...I think I ate her share!
On Saturday morning, I received a text message from Sister Goutchkoff with sweet notes of Danielle...it was such a wonderful start to our Conference Weekend. We couldn't have Danielle with us, but it was so nice to hear from those who are with her. On Monday, I asked Danielle about her, not certain of who she was and how well Danielle knew her...her response was precious!
Sister Goutchkoff is THE BEST!
She's the Relief Society President and takes such good care of us.
I love being in their home.
Her family is from France, and she promised to make us crepes soon :) yay!!
It is a beautiful thing to know that others love our

daughter

and are being so good and kind to her!
I get updates on my phone about the weather where danielle is, so I frequently check in to make sure all is well...after asking her about tornadoes in her area...this was her reply ~
I
t's stormy here, but nothing scary.
A few miles away there were some pretty high winds that tore some shingles off a roof, but we are totally safe and fine :)
I'm a missionary
, we're safe :)
Highlights!!!
Vincent is our new investigator.
We taught him once

on Sunday

, and he LOVED IT.
Monday

we went back and finished teaching the Restoration, and he decided that he wanted to be baptized on

November 9th

!
Since then we have taught him several times in members homes, and he watched conference with us yesterday. He has such a strong testimony and it's
beautiful
:)
QUOTE OF THE WEEK!
During a long meeting about the needs of those we are teaching,
"Have you ever BAKED tater tots?" *blank stares* "It's so good." *dying laughter* "You get a freezer pizza and bake some tots and then put them on the pizza and roll it up."
Yep. Boys will always be boys.
Doesn't she just leave you with a smile on your face??? Love that girl...